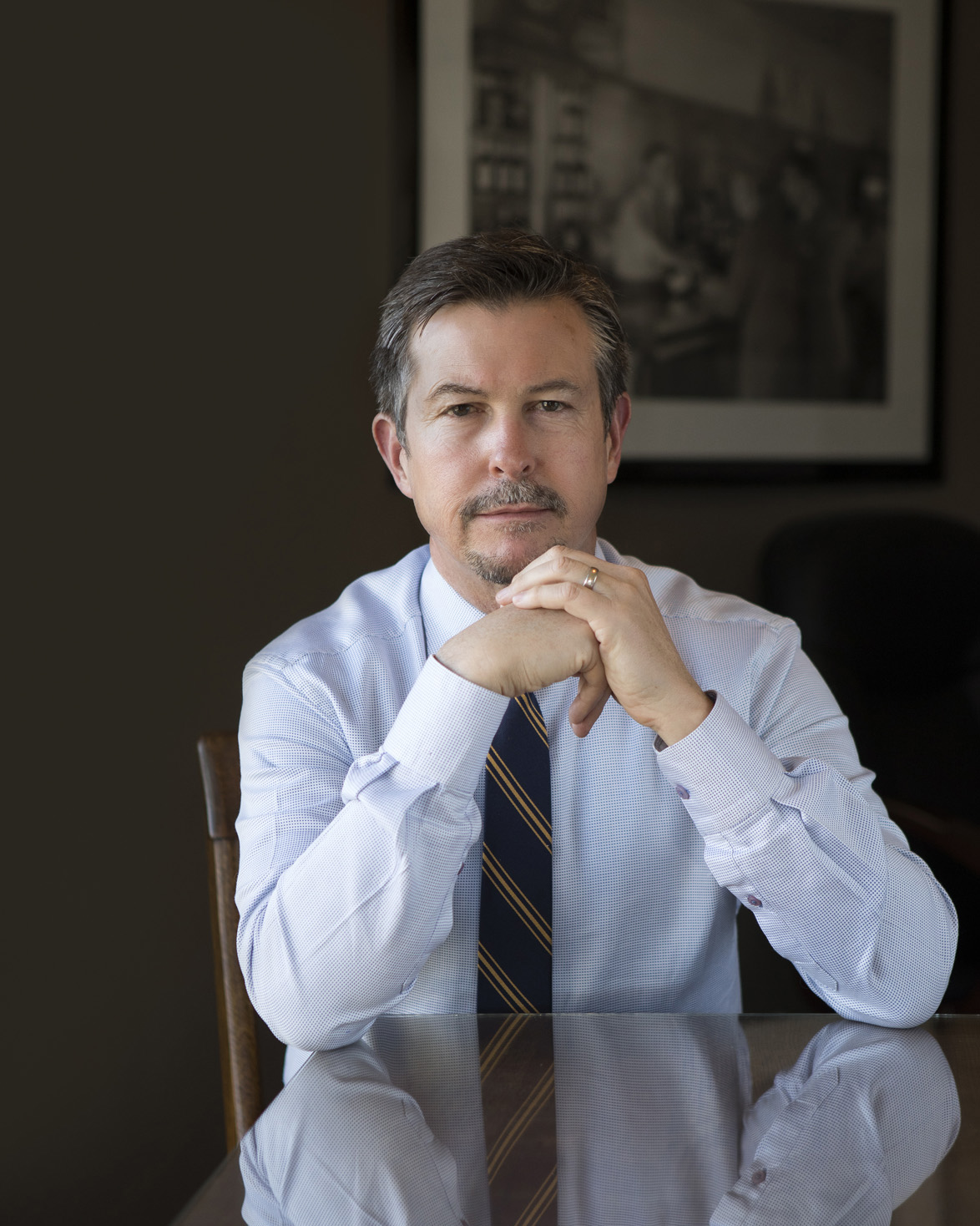 Bradley D. Bonner
Partner
Brad's Story
I grew up in a small-town newspaper family. My parents owned the paper, the Powell Tribune. My dad was the editor and publisher; my mom was the advertising manager. As kids, my parents required my siblings and me to learn every job in the business — from working the darkroom, to selling advertising, from covering high school football to stuffing papers in the mailroom. I learned a lot in those days. Most of all, I learned how to be resourceful, creative and to think on my feet.
I was nuts about sports. I played them all, but baseball was my passion. I earned the nickname "Pigpen" due to my penchant for diving in the dirt for groundballs.
At the University of Wyoming, I naturally pursued a career in journalism. My last year of college, I was editor of the university newspaper, the Branding Iron. I was fully prepared and set to return home to run the family business. Then, at the 11th hour, I received a call from Washington, D.C., from the office of Wyoming's U.S. senator, Al Simpson. They asked if I'd be interested in coming to work for the senator in Washington. I jumped at the chance. It was a life-changing moment. I spent three amazing years in Washington and then returned to the University of Wyoming for law school. After law school, I spent five years in a civil trial firm in Casper before returning home in 1997 to practice in Park County. Between then and 2012, I was a partner in a civil litigation firm with offices in Cody and Powell. In 2012, I opened Bonner Law Firm. Our practice covers all of Wyoming and extends from time to time into many different states. My personal practice includes cases ranging from complex commercial litigation to business separations to catastrophic personal injury.
A firm believer in the power of compromise, I also work as a mediator and arbitrator. Professionally trained through the Straus Institute for Dispute Resolution at Pepperdine University School of Law — the nation's top mediation school for the last decade — I am passionate about mediation. Learn more about our mediation and arbitration services at www.yellowstonemediation.com. 
My work outside the practice of law plays an equally important role in my life. In 2001 — proving there still was ink in my blood — my dad sold the Powell Tribune to my siblings and me. Since then and continuing today, we together serve as the newspaper's board of directors. I also serve on the board of directors for the Northwest College Foundation and for First Bank of Wyoming. From 2008 through 2013, I was appointed by the Wyoming Supreme Court to the Board of Law Examiners, the board that writes and grades the Wyoming Bar Exam. In 2014-2015, I was proud to serve as the president of the Wyoming State Bar. 
Last but not least, I also save room for fun. I have an amazing wife and friend, Yancy, and three terrific kids — Davis, Annabel and Bliss. We love to cook, eat and entertain. That's probably why I also am an avid runner! My other passions are golf, painting, spending great time with true friends and enjoying the wilds of Wyoming.
J.D. University of Wyoming College of Law, with honors, 1992
Class Rank – 5/74

Order of the Coif

Land and Water Law Review, 1990-92
B.A. University of Wyoming, Journalism, 1987
Bonner Crandall Beckett, Cody, WY – 2022-present
Yellowstone Mediation – 2012-present
Bonner Law Firm, P.C.,  – 2012-2022 
Bonner Stinson, P.C. – 2001-2012
Bradley D. Bonner, P.C. – 1997-2001
Gifford & Bonner  – 1994-1997
Reeves, Murdock & Gifford – 1992-1994
Harvard Negotiation Institute, Harvard Law School – 2016
Straus Institute for Dispute Resolution, Pepperdine Law School – 2012
U.S. District Court, District of Wyoming
U.S. Bankruptcy Court, District of Wyoming
U.S. District Court, District of Montana
U.S. Court of Appeals, 10th Circuit
U.S. Bankruptcy Court, District of Montana
U.S. Court of Appeals, Ninth Circuit
Wyoming State Bar Association (elected President 2014-15)
Park County, Wyoming Bar Association
Wyoming Trial Lawyers Association
American Bar Association (Member, Dispute Resolution Section)
American Association for Justice
Association for Conflict Resolution
University of Wyoming Board of Trustees —  2019 – present
Equal Justice Wyoming Board of Commissioners  –  2016-present
President, Wyoming State Bar  –  2014-2015
UW Law School Liaison Committee, Wyoming State Bar  –  2014-2015
Wyoming State Bar Foundation Board of Directors  –  2013-2016
President-elect, Wyoming State Bar  –  2013-2014
Vice-president, Wyoming State Bar  –  2012-2013
Board of Law Examiners, Wyoming State Bar  –  2008-2013
Print, Inc./Powell Tribune Board of Directors  –  2003-present
First Bank Board of Directors  –  2002-present
Northwest College Board of Trustees  –  2002-2006
Northwest College Foundation Board of Directors  –  2001-2108
AV Preeminent Rating for Ethical Standards and Legal Ability (Martindale-Hubbell)
Mountain States Super Lawyers